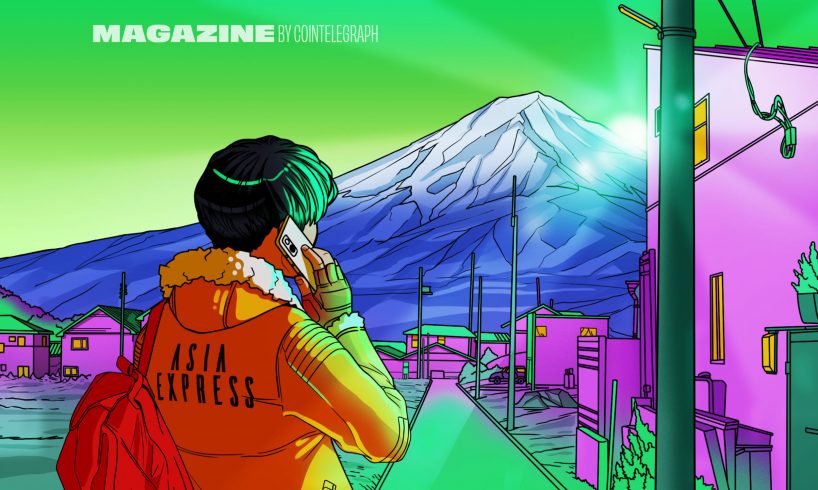 Our weekly roundup of news from East Asia curates the industry's most important developments.
Huawei moves to trademark its NFTs
According to a Jan. 28 report by Sina News, Chinese telecom giant Huawei has recently filed for eight trademarks related to its Huawei "YunYunBao" nonfungible tokens (NFT) series. The trademarks include digital collectibles in the scientific instruments, furniture, education, jewelry, advertising and telecom sectors. Last April, Huawei unveiled its YunYunBao NFTs, featuring characters inspired by its namesake cloud service. Huawei NFTs are minted on its proprietary Huawei Petal Chain, which the telecom giant says has over 1,000 nodes and can handle over 50,000 transactions per second. 
A Huawei cloud NFT. Source: Huawei
Toyota sponsors blockchain hackathon
In a Feb. 1 Medium post, Sota Watanabe, the founder of Japanese blockchain Astar Network, announced that Astar had received a sponsorship from Japanese automobile manufacturer Toyota for its latest Web3 hackathon. Astar is currently a parachain built on the Polkadot blockchain. 
According to Watanabe, over $100,000 in prizes will be distributed to projects that develop "intra-company DAO [Decentralized Autonomous Organization] support tools for this hackathon which Toyota employees may actually use in the future." The hackathon will run from Feb. 14 to March 25.
The Toyota hackathon prize structure. Source: Hakuhodo
"Needless to say, Toyota is the largest company in Japan and one of the world's leading international companies," Watanabe wrote. "We are very excited to be hosting the Web3 Hackathon on Astar with Toyota. During the event, we aim to develop the first PoC DAO tool for Toyota's employees. If a good tool is produced, Toyota employees will interact daily with products on Astar Network."
North Korea devastates crypto
On Feb. 2, blockchain forensic analytics firm Chainalysis revealed that North Korean hackers stole an estimated $1.65 billion out of the $3.8…
..